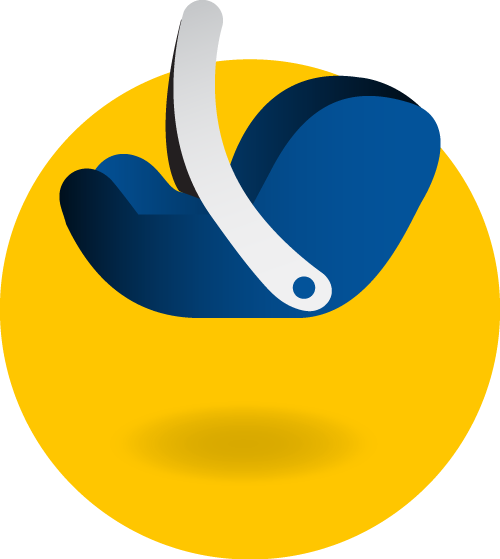 Children Should Ride Rear-Facing as Long as Possible
Remember:
Check the labels on your car seat for height and weight limits, installation instructions, manufacturer dates and model numbers.
The longer you keep your child rear-facing the safer they will be.
The American Academy of Pediatrics recommends that parents keep their toddler rear-facing as long as possible, until they reach the highest weight or height allowed by the car seat manufacturer.
Most convertible seats have limits that will permit children to ride rear-facing for 2 years or longer.
Never put your rear-facing car seat in the front passenger seat of a vehicle with airbags.
When selecting a car seat ask yourself these questions:
Does the car seat fit your child correctly?
Is the car seat easy for you to use?
Does the car seat fit your car?
Can you install the car seat correctly every time?
Remember:
Use the car seat until your child reaches the top height or weight allowed by the manufacturer.
Remember to check out the height and weight allowed by the manufacturer.
Location and Direction of Your Car Seat in the Vehicle
Never put your rear-facing car seat in the front passenger seat of a vehicle with airbags.

The back seat is safest.
Read your child's safety seat instructions or view installation online at your manufacturer's website. This will help you know the right way to use and install your car seat.
Contact a certified Child Passenger Safety (CPS) technician near you.
Recline the rear-facing car seat to a 30- to 45- degree angle to avoid stress to your infant's neck and back and to keep his head from falling forward. If an infant's head falls forward, it could prevent him from breathing.
Convertible car seats have two seat belt paths (rear-facing and forward-facing).

Make sure you choose the correct belt path. Reference your car seat instructions.

Choose either a seat belt or lower anchors. Never use both at the same time.
Install the car seat tightly.

Once installed, the seat should not move at the belt path more than 1 inch from side to side or back to front.

Lower Anchors and Tethers for Children (LATCH) is a system used to install car seats in a vehicle. Refer to your vehicle owner's manual to see if LATCH is available in your car.
If choosing LATCH, check your vehicle owner's manual for the seating positions in your car that can use the LATCH system.
In LATCH use, both the car seat and the vehicle must have LATCH parts that work together.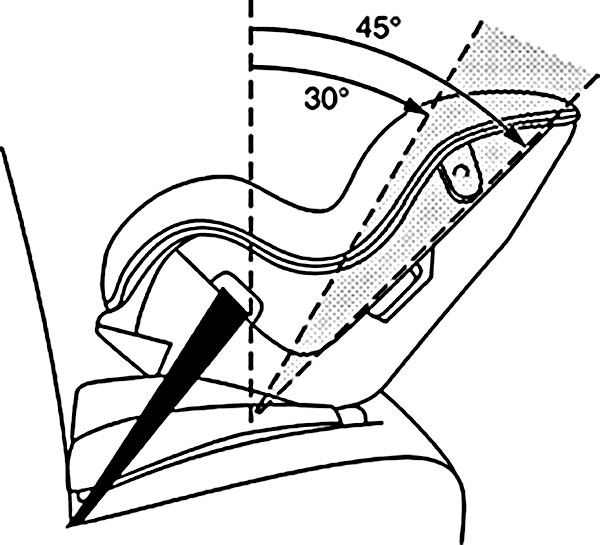 Adjust the harness straps.
Rear-facing: at or below your child's shoulder level.
Forward-facing: at or above your child's shoulder level.
When buckling your child, keep the chest clip at armpit level.
The harness straps should be tight enough that you cannot pinch the webbing together vertically.
The harness should always be touching the child.

Avoid bulky clothing and wrapping your child in a blanket before harnessing your child. Cover your child with a blanket or a bulky coat last, if needed.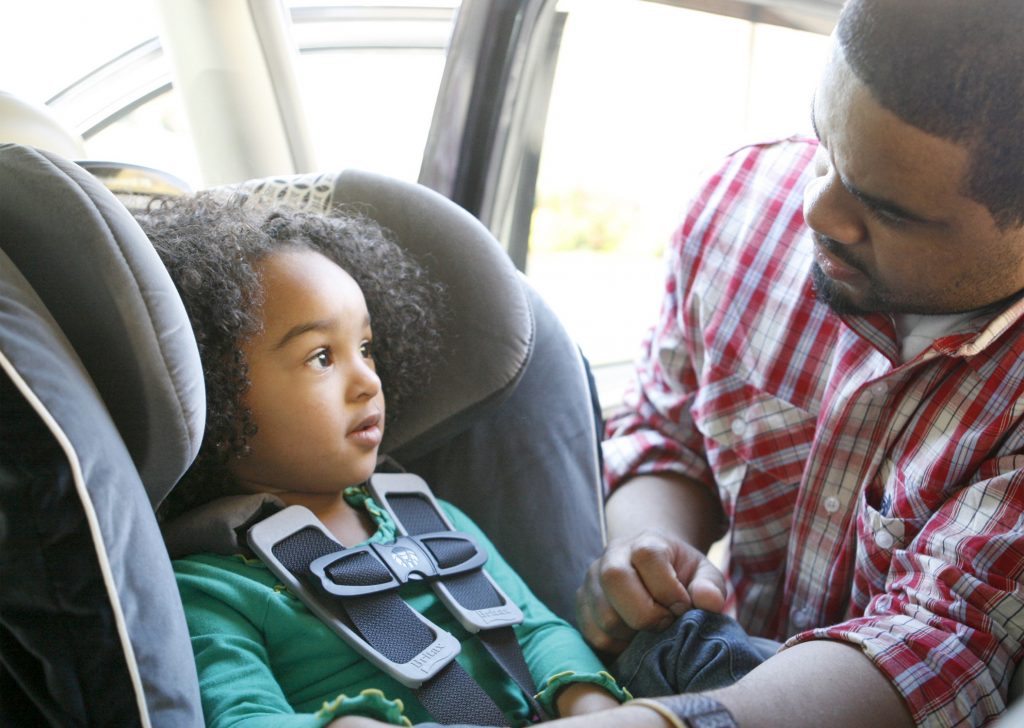 All hospitals require parents to provide a car seat for their baby before leaving the hospital. However, few doctors or nurses are Certified Child Passenger Safety Technicians. Ask your care provider if there is a Child Passenger Safety Technician in the hospital that can assist you.

Well before your baby is born, contact a nationally certified Child Passenger Safety Technician for assistance in selecting, installing and properly using your car seat.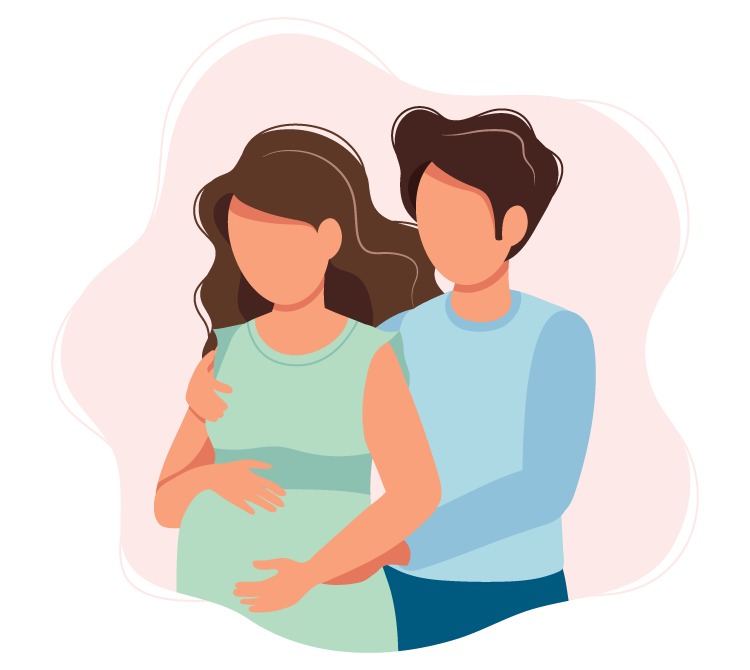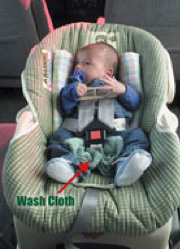 For information on infants that need to be transported lying down, visit the "Special Needs" section on this website.
You may place rolled cloth diapers or a thin blanket on both sides of your infant's body (never place rolled blankets or clothes above mid-ear) and between his legs to prevent slouching or sliding. Never put rolled blankets around the top of your infant's head. The towel could slip behind your child's head causing the head to move forward, cutting off the infant's airway.
Car seats are not designed to be used with children in bulky clothing. The more compressible the outerwear is, the looser the harness becomes and the greater the risk that is posed to your child in a crash.
Do not put padding behind your child's back or under his bottom. If an insert did not come with the car seat, do not use one.
Non-approved products are items that did not originally come with the car seat. These items may be harmful to your child. This also includes mirrors, toys, car seat inserts, etc. Check with your car seat manufacturer to see what they allow.
Never leave your child alone in a vehicle.